March 2019
In this Update:
Senate Transportation Chair Ward to Spearhead Action on Transportation Risks
Take My Legislative Survey
Recognitions
In the News
Senate Transportation Chair Ward to Spearhead Action on Transportation Risks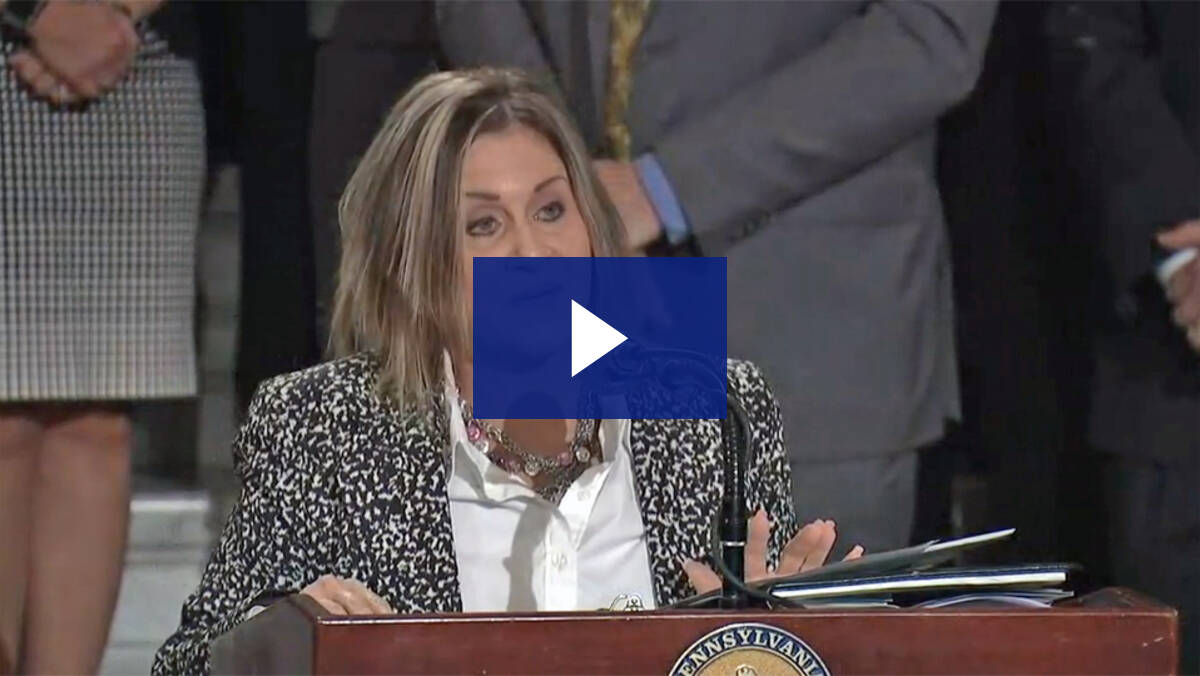 Senator Ward will spearhead efforts to confront the major challenges facing Pennsylvania's transportation system.
Senator Ward, who chairs the Senate Transportation Committee, announced that she will put together a legislative working group to draft legislation to end Pennsylvania Turnpike Commission transfer payments to PennDOT and to develop a legislative plan to empower public transportation.
When this is completed, she will form another legislative working group to accelerate the provisions from the 2016 Fiscal Code that reduces PennDOT's transfer payments to the State Police.
Take My Legislative Survey
Senator Ward is running a legislative survey, a/k/a poll, on two issues that are heating up in the PA State Legislature – recreational marijuana legalization and Sunday hunting. You can vote here. (Feel free to share with others.)
The poll will be running until April 5, and the results will be publicized once they are calculated. This is the first survey, but Senator Ward will be doing additional surveys on a regular basis.
---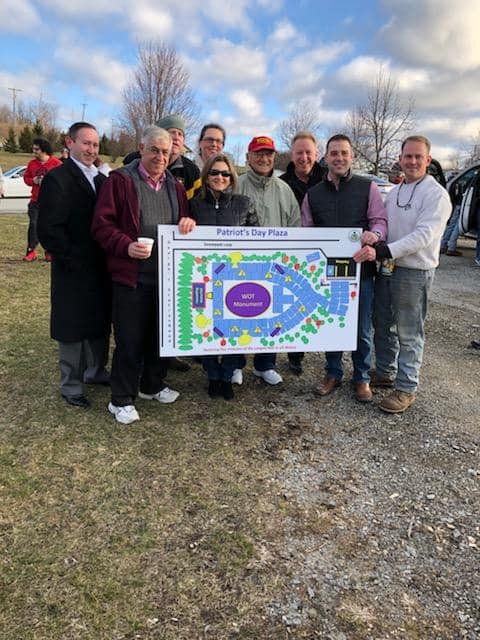 Senator Ward attended the ground breaking dedication for the Westmoreland County Veterans War on Terror Plaza. The War on Terror changed everything. Thank you to all who have served and those who are continuing the service of keeping America safe ,and to Colonel Sam Wagner for his leadership on this project. We will never forget the sacrifice of those who gave their lives and the families who now live without them.
Recognitions
Senator Ward was the host to the Hempfield Spartan Championship girls softball team on the Senate floor. They were recognized for their 3 time historical PIAA championship run.
Senator Ward welcomed and congratulated the Greensburg Central Catholic High School Girls Golf Team for placing first in the 2018 PIAA Class AA State Golf Championship, during Senate session.
The Jeannette American Legion celebrated their 100th Anniversary. The Legion is a symbol of generations of soldiers who have fought for our country. Congratulations and thank you for your service.
Congratulations to Central Westmoreland Career & Technology Center Culinary Arts Instructor Christie Parks on being named Pennsylvania's 2019 ProStart Educator of Excellence! The National Restaurant Association Educational Foundation, ProStart Educator of Excellence Awards recognize educators who demonstrate excellence in the classroom and passion, commitment and creativity in all aspects of the ProStart program to help their students make the most of the opportunities that ProStart offers.
In the News
Penn Township in Westmoreland County was recognized as the 3rd Safest City by the National Council for Home Safety and Security (Alarms.org.)
---
(Photo credit: Dan Speicher, Tribune-Review)
State trooper will be recognized for founding Greensburg Shop with a Cop program (Tribune-Review)