In This Edition:
Senator Ward's Prime Sponsored COVID-19 Related Legislation
Twelve More Counties Set to Move to Yellow Phase of Reopening on May 22
Unemployment Benefits Extended 13 Weeks
LIHEAP Recovery Crisis Program Opens Today
Food Rescues and Resources Available to Help Families in Need
Senate Hearings Hold Wolf Administration Accountable For COVID-19 Response
---
Senator Ward's Prime Sponsored COVID-19 Related Legislation
Nursing Homes – Senator Kim Ward (39th) is introducing legislation that will require safety protocols for Pennsylvania nursing homes to be implemented during an emergency disaster proclamation issued by the Governor in relation to a communicable disease. The legislation will require nursing homes to follow the Center for Disease Control's guidance upon the issuance of an emergency proclamation by the Governor. The bill will also prohibit the admittance of any individual who is confirmed to have a communicable disease for which an emergency proclamation has been issued and still within the time frame of being infectious unless the nursing home has a separate wing or facility for the confirmed cases.
Constitutional Amendment – Senator Kim Ward (R-39) is prime sponsoring an amendment along with Senator John DiSanto (R-15), Senator Tom Killion (R-9) and Senator Scott Martin (R-13). Through this amendment, no emergency disaster proclamation issued by the governor shall last more than 30 days unless extended with legislative approval by the General Assembly. The proposed amendment is vital to ensure equality within the three branches of government, especially in times of emergency. The bill would also give voters the final say, since they will decide whether to amend the Constitution.
To amend the Pennsylvania Constitution, the measure must be passed in two consecutive legislative sessions and approved by voters through a ballot referendum.
"Our state Constitution provides for three equal branches of government. By placing this amendment on the ballot, and receiving the approval of Pennsylvania citizens, we will ensure that representation exists even during an extended state emergency. This amendment will give power back to the people who elect us to represent them."
–Senator Kim Ward
Communicable Disease Notification to Emergency Responders – Senate Bill 1110, sponsored by Senator Kim Ward, requires the Pennsylvania Department of Health and local departments of health to give information to emergency responders that relates to individuals with a communicable disease that is subject of an emergency disaster proclamation by the Governor, to emergency responders.
The purpose of the information is to make EMS, fire, and police aware of when they are responding to a call in which there is a positive communicable disease such as COVID-19 so that they can priorities the use of their low supplies of PPEs for those calls. Information must be kept confidential.
"Our first responders are protecting us, so it is incumbent upon us to give them all of the information they need in order to protect themselves while serving our communities. And they should not be forced to jump through hoops to get that information, as has been the case during this pandemic."
– Senator Kim Ward
Link: https://triblive.com/local/westmoreland/pa-department-of-health-to-provide-county-ems-agencies-more-details-on-covid-19-cases/
Twelve More Counties Set to Move to Yellow Phase of Reopening on May 22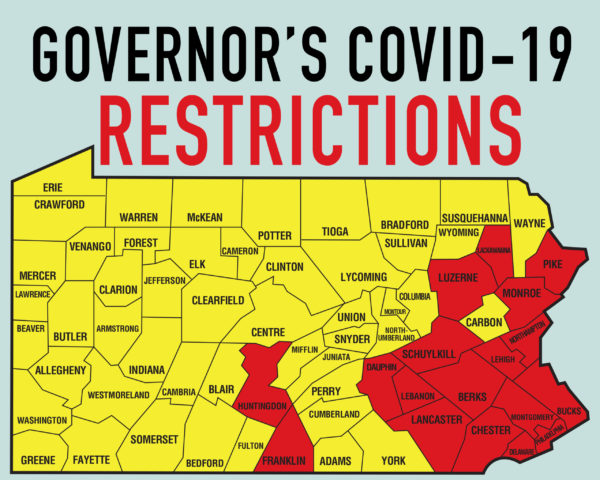 Beginning on Friday, a dozen new counties will move to the yellow phase of reopening, bringing the total number of counties in the yellow phase to 49.
The yellow phase will allow businesses with in-person operations to open under strict health guidelines and building safety orders to reduce the risk of infection. Telework must still continue where feasible. School closures and restrictions on congregate care, prison visits and large gatherings of more than 25 people will remain in place. Indoor recreation, health and wellness facilities and entertainment venues will remain closed, and restaurants and bars will still be limited to carry-out and delivery only.
The counties added to the yellow phase are: Adams, Beaver, Carbon, Columbia, Cumberland, Juniata, Mifflin, Perry, Susquehanna, Wyoming, Wayne, and York.
While moving more counties into this limited phase of reopening is a positive step, we need to do more to repair the enormous damage that has been caused by Governor Wolf's extended COVID-19 shutdown order. Many more local businesses believe they can open safely under the guidelines developed by the U.S. Centers for Disease Control and the Pennsylvania Department of Health.
Last week, the Senate passed a number of bills to allow more industries to reopen safely and to give counties more power to determine the best ways to protect both lives and livelihoods. You can learn more about these bills here.
Unemployment Benefits Extended 13 Weeks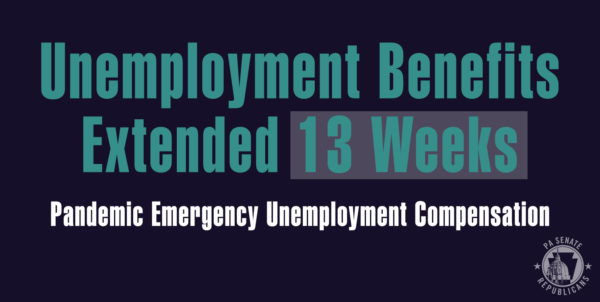 Pennsylvanians who have an expired Unemployment Compensation claim or have exhausted their benefits under an existing claim can receive an additional 13 weeks of payments through the new Pandemic Emergency Unemployment Compensation program. The extended benefits will be available through December 26 for claimants who have exhausted regular benefits.
If a claimant's benefits have expired, they must submit an application for the extended benefit online or mail a paper application. If an individual has an open claim and exhausts their benefits, the additional 13 weeks will be automatically added to their existing claim. Applicants will receive the same weekly benefit as their regular rate, including the additional $600 per week from the Federal Pandemic Unemployment Compensation program. Benefits will be available retroactive to the benefit week ending April 4.
More information on the program is available here.
LIHEAP Recovery Crisis Program Opens Today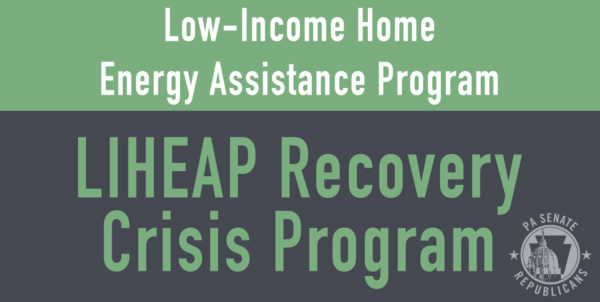 Low-income families who are struggling with energy costs during the COVID-19 pandemic may qualify for assistance from the new Low-Income Home Energy Assistance Program (LIHEAP) Recovery Crisis Program. The application period opens today and will run through August 31, or until all available funding for the program is spent.
The program will offer a crisis benefit and a supplemental payment made directly to utility companies or fuel providers to help offset costs for home utilities. Funding is available for homeowners and renters who meet income guidelines and maximum benefit will be $800 per household.
Income limits, application information and more information are available here.
Food Rescues and Resources Available to Help Families in Need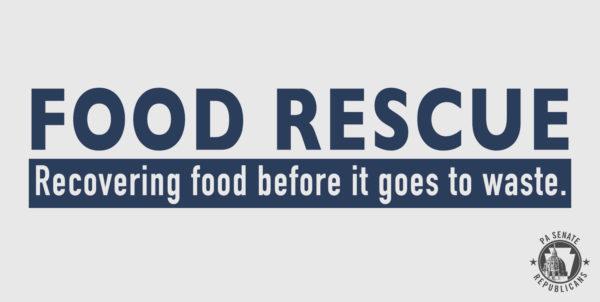 The COVID-19 pandemic has created enormous financial strains on many families who were suddenly left without jobs during the governor's extensive business shutdown orders. As lawmakers continue to look for ways to repair the damage done to our economy, a number of community partners are stepping up to help families impacted by COVID-19 through food rescues and other charitable food efforts.
The Department of Agriculture recently highlighted the efforts of food rescue organizations that work to recover unused food before it goes to waste so they can provide these goods to food banks and other charitable food efforts. Feeding Pennsylvania also maintains a list of member food banks available to serve residents of all 67 counties in Pennsylvania.
The Pennsylvania Nutrition Education Network also has compiled a list by region of food resources available to help families in need during COVID-19, and they recently launched a new Healthy Pantry Toolkit to help food pantries better meet the needs of visitors.
Senate Hearings Hold Wolf Administration Accountable for COVID-19 Response
Over the past two weeks, Senate committees have held a series of hearings to take a closer look at the Wolf Administration's response to COVID-19 – and to chart a better path forward for our Commonwealth. Pennsylvanians are united in our desire to protect our vulnerable populations and prevent the spread of this virus; our goal is to ensure we can do so in a way that makes sense for local communities and does not cause needless suffering.
The hearings have exposed numerous problems that have impacted local residents. In some cases, drawing attention to these flaws has already yielded positive results. Full video of each hearing is available below.
Some of the state's leading medical experts testified that risks of more serious outbreaks are low, and most communities in the state can begin to reopen safely with proper social distancing measures and steps to protect vulnerable populations in place. The Senate Local Government Committee and the Senate Aging and Youth Committee also heard testimony from county leaders about the need to create a clear path to reopening.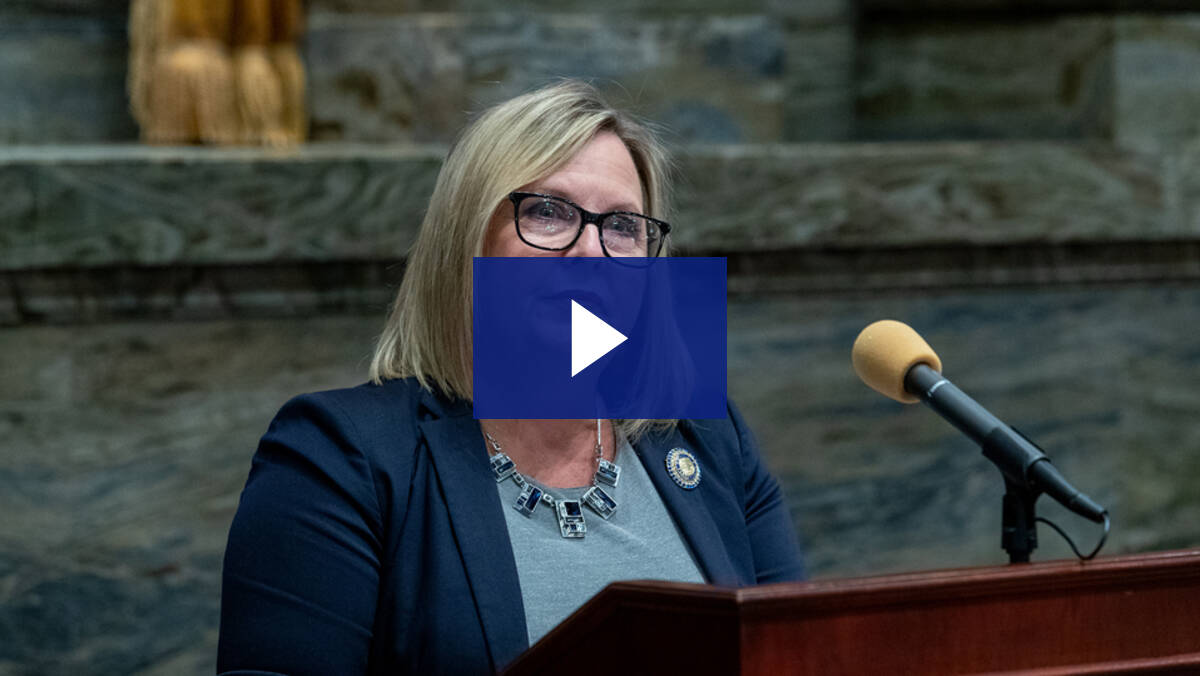 More than $1 billion in revenue losses to the state's transportation system were uncovered during a hearing of the Senate Transportation Committee. Governor Wolf's statewide stay-at-home order was the only one in the country that shuttered construction, leaving 50,000 highway contractors unemployed.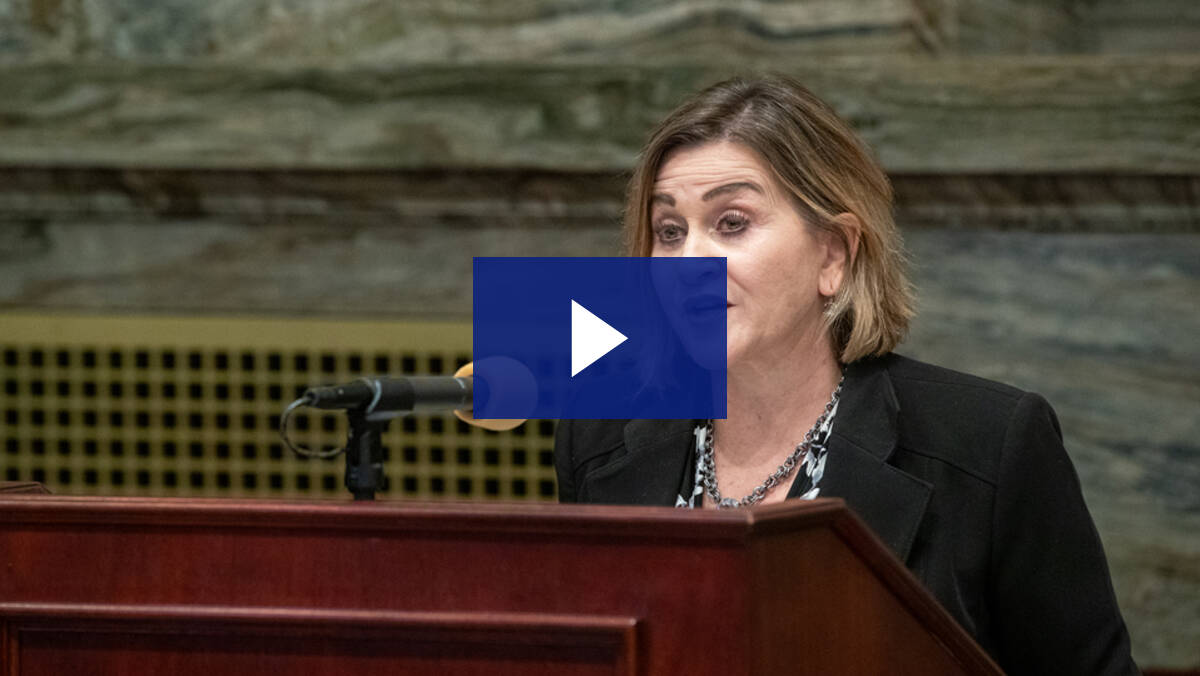 The Senate Education Committee focused on efforts educate students during the school shutdown and establish a clear plan of action to help schools reopen safely in the fall.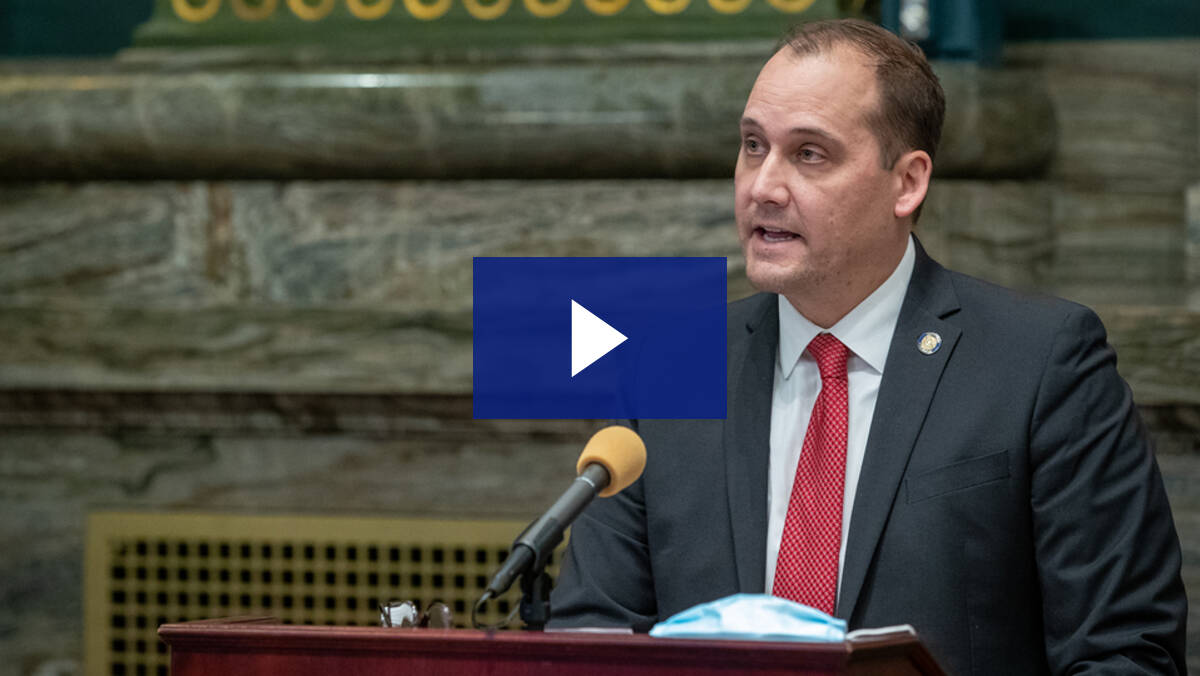 More than two-thirds of all COVID-19 deaths have occurred in nursing homes and personal care facilities. A hearing last week exposed gross inadequacies in the Wolf Administration's treatment of nursing homes during the crisis, including shortages of testing and Personal Protective Equipment. As a result of the hearing of the Senate Aging and Youth Committee and the Senate Health and Human Services Committee, the Wolf Administration reversed course and announced they would begin widespread testing of residents and employees of personal care facilities.
A Senate Law and Justice Committee hearing revealed that the state's Fine Wine & Good Spirits stores were closed without any official action by the Pennsylvania Liquor Control Board or the Governor.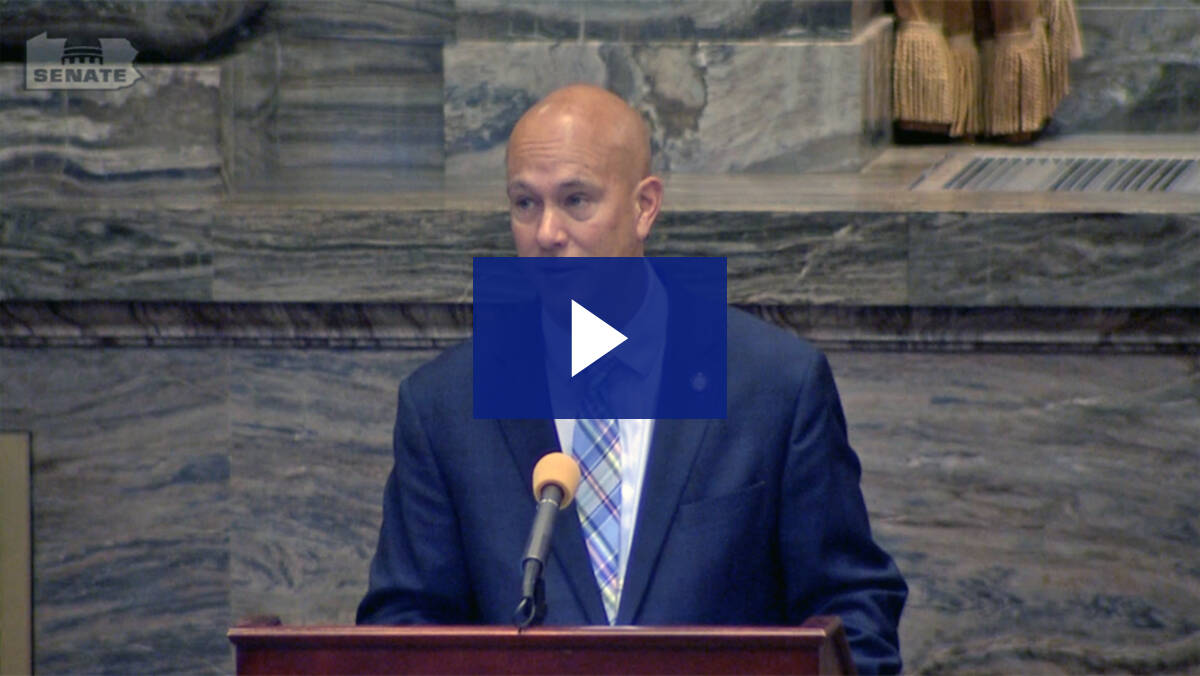 Approximately 30 percent of all Pennsylvanians who have submitted claims in the Unemployment Compensation system have yet to receive any payments from the state. A hearing of the Senate Labor and Industry Committee and the Senate Communications and Technology Committee drew attention to the flaws leading to long delays, egregious mistakes and mass confusion for thousands of claimants.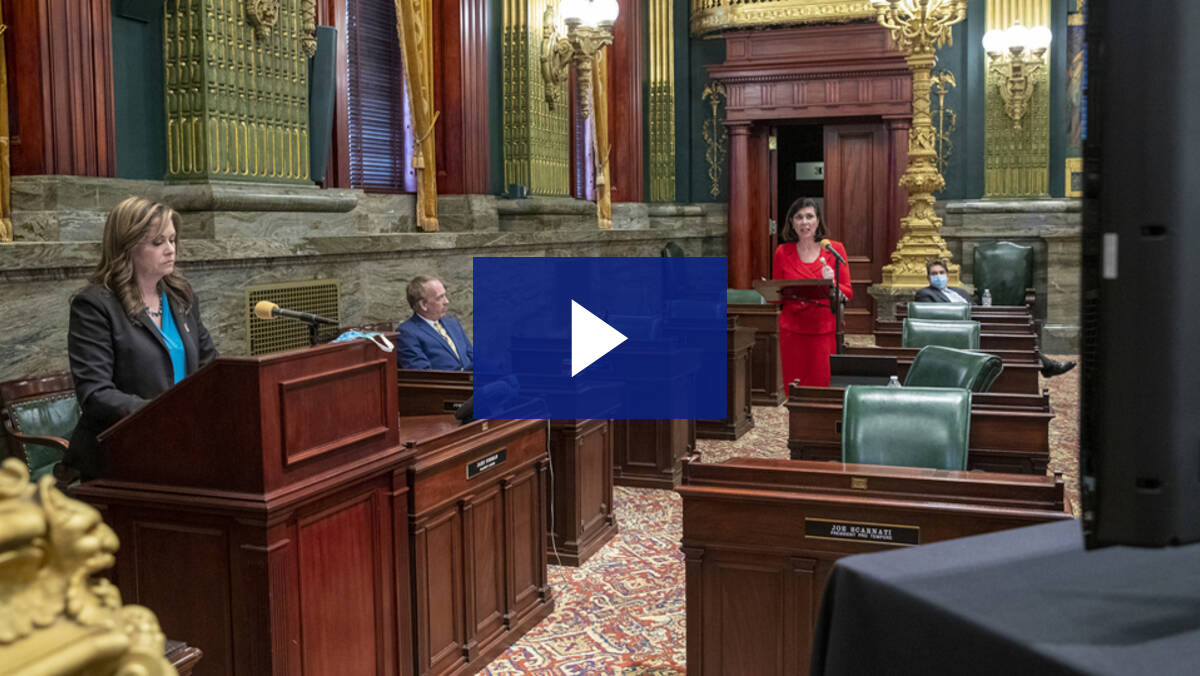 The Senate Local Government Committee and the Senate Health and Human Services Committee highlighted a number of problems with Governor Wolf's slow reopening plan, including the fact that Pennsylvania's guidelines are more restrictive than any other state in the nation. The hearing also covered inconsistencies in the plan have led counties with higher case counts to reopen sooner than counties with low infection rates, as well as the lack of clear guidelines for counties to move from the yellow phase of reopening to green.
Since the hearing, a total of 25 more counties have been added to the yellow phase of reopening.