In this Update:
Bills of Note Passed by the Senate in 2021
2021-22 State Budget in Detail
Parents have until July 15 to Choose Additional Year of Education for their Child Following Pandemic Disruptions
Green Light-Go Grant for Westmoreland County's South Greensburg Borough
Avoiding Tick Bites and Lyme Disease
---
Bills of Note Passed by the Senate in 2021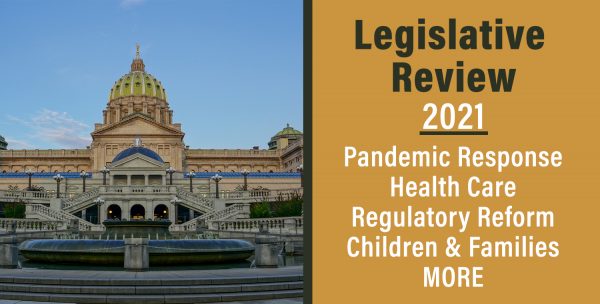 Legislation giving citizens a voice in disaster response and protecting the vulnerable during the pandemic received the most attention this year, but the Senate tackled many more issues in the first six months of the two-year legislative session.
"This was my first legislative session as Majority Leader representing the people of the 39th district, and I am very pleased with the progress we made this year to advance the Commonwealth in a forward moving direction as we navigated our way through a global pandemic. The basis of every decision made by the Senate was how does this help the people of Pennsylvania succeed in a responsible manner?" said Sen. Kim Ward. "Throughout this session we addressed the challenges facing our schools, nursing homes, infrastructure, and struggling families trying to move beyond the COVID-19 pandemic. We put funds away to provide a financial net for the future while also making historic investments in school choice. Through our work with the federal government, we were able to offer families rental, utility, water assistance, and childcare stabilization. Additionally, the due diligence of our team in the Senate ensured the continuation of SNAP food assistance funds to help struggling families. Our efforts reflect the resilience of all Pennsylvanians, and I am proud to be part of a leadership team that is moving our Commonwealth in a forward direction."
Here's a roundup of notable bills passed by the Senate in 2021.
2021-22 State Budget in Detail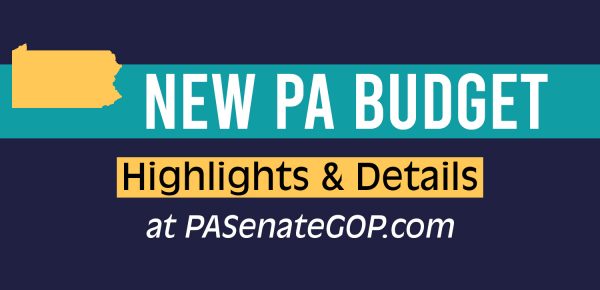 Last week, I reported that the Senate approved a 2021-22 state budget that holds the line on taxes, supports Pennsylvania's economic recovery from the COVID-19 pandemic and provides a financial safety net for the future.
This year's budget was unlike almost any other given the amount of pandemic recovery federal funding involved. The goal was to drive state and federal funds to where they are most needed, while holding back money to balance next year's budget responsibly. You can take a closer look at the spending plan here.
Parents have until July 15 to Choose Additional Year of Education for their Child Following Pandemic Disruptions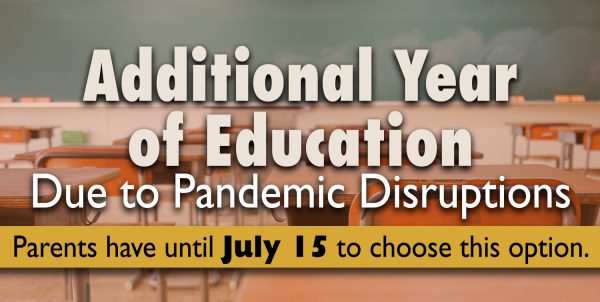 Parents have until July 15 to take advantage of a new state law empowering them to decide whether their children should advance to the next grade level or be held back a year due to learning disruptions created during COVID-19.
"The COVID-19 pandemic disrupted our lives in many ways and nowhere was it noticed more than in our schools and children attending school. Despite our best efforts, we cannot ignore the effects of school closures and virtual classes on our students," said Sen. Kim Ward. "For those who found their school year particularly challenging, we are offering students an opportunity to have an additional year of education, but you must register with your school district by July 15, 2021."
Parents who wish to pursue the additional optional year of education for their children must complete and return a standardized form to their school district by the July 15 deadline. This allows school districts enough time to plan for changes in class sizes for the upcoming school year.
The form is available on the Pennsylvania Department of Education's website, which also features a Frequently Asked Questions page about the new law.
The additional optional year of education was provided by the newly enacted Act 66 of 2021. The option would only apply to the 2021-22 school year to help manage learning loss caused by the pandemic.
Sen. Kim Ward Announces $237,000 in Green Light-Go Funds for Westmoreland County
Sen. Kim Ward announced this week that Westmoreland County will receive a $237,000 state grant to improve traffic safety under Pennsylvania's "Green Light-Go" program for traffic signal modernization at the Broad Street and Huff Avenue intersection in South Greensburg Borough, Westmoreland County.
"As our Westmoreland County communities continue to grow, it is important that we put the appropriate transportation safety measures in place to complement the progress we are making in southwestern Pennsylvania," said Sen. Kim Ward. "This grant will help modernize our traffic system in South Greenburg Borough easing congestions and helping with the flow of traffic which will help prevent traffic incidents."
Westmoreland was among 50 municipalities statewide sharing more than $15.6 million in the current round of Green Light-Go funding. The program provides funding to install light-emitting diode (LED) technology, perform regional operations such as retiming, develop special event plans and monitor traffic signals, as well as upgrade traffic signals to the latest technologies.
Avoiding Tick Bites and Lyme Disease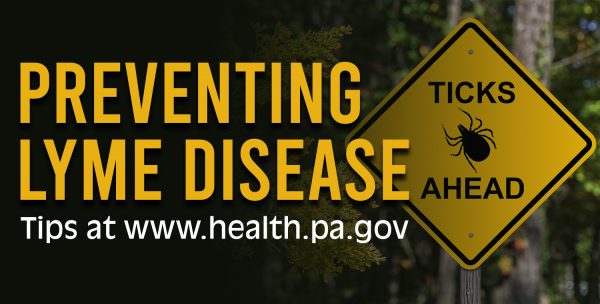 According to the Centers for Disease Control's latest statistics (2019), Pennsylvania leads the nation in the number of confirmed Lyme disease cases.
The best way to avoid it is to avoid tick bites. Some tips:
Know where to expect ticks. Ticks live in grassy, brushy, or wooded areas, or even on animals. Many people get ticks in their own yard.
Use bug repellent.
Check yourself, children, clothing, gear and pets for ticks after returning indoors.
You can read more about how to avoid tick bites, as well as how to spot Lyme disease symptoms and other related topics, here.