In this update:
State Budget Passed Without a Tax Increase
Legislative Activity
Vehicle Emissions Testing Reform Package Passes Senate
REAL ID
Alan Blahovec Appointed to State Transportation Advisory Committee
Out and About
Preparing for Summer Travel
Recognitions
In The News
Save the Date
---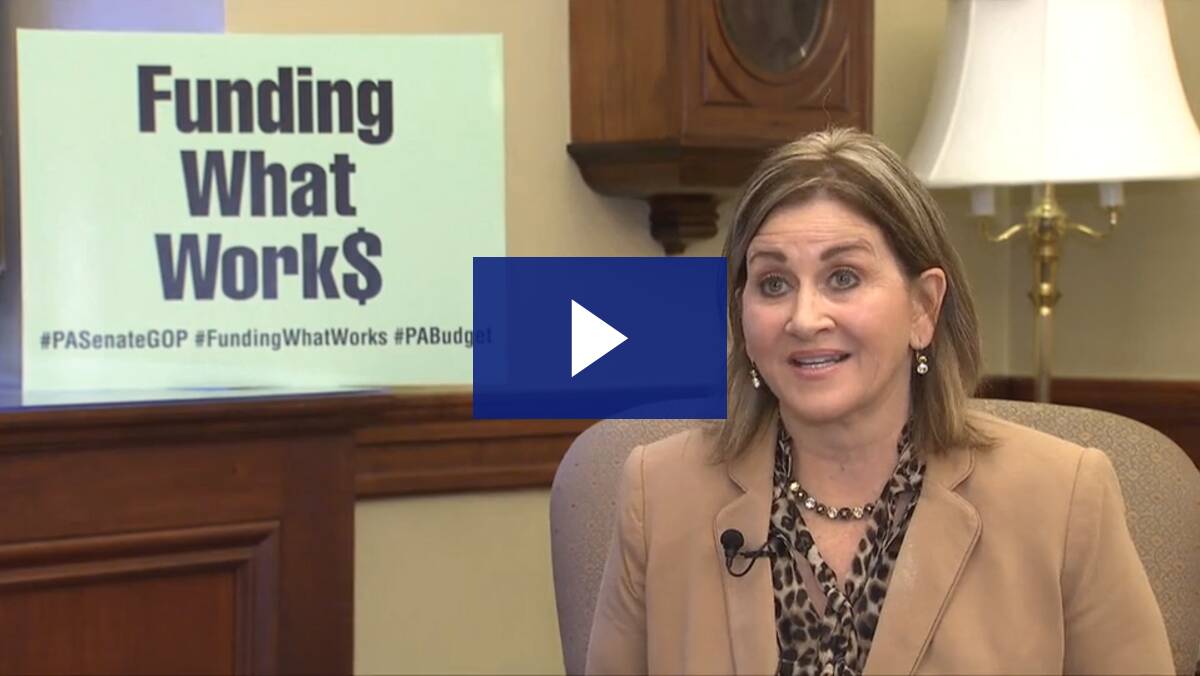 State Budget Passed Without a Tax Increase
Once again holding the line on taxes, the Republican-controlled General Assembly recently passed the state budget for Fiscal Year 2019-2020. The $34 billion plan contained the rate of spending growth to just 1.8 percent, the Consumer Price Index for the previous 12 months before seasonal adjustment.
The legislature was also able to put $300 million in the state's Rainy Day Fund, a fund used to prevent tax increases on families during downturns in the economy. The fund had been almost totally depleted.
This budget also made spending cuts. It once again eliminated the state's cash assistance program, a program in which two Democrat Auditors General had found significant waste, fraud and abuse. It was eliminated by the Republican-controlled General Assembly and Governor's Office in 2012 but reinstated on a technicality by the Pennsylvania Supreme Court last year. The program was giving away $150 million to individuals, 70 percent of whom where males without dependents, with no standards or guidelines on how it had to be spent, including no restrictions on whether it was spent on drugs or alcohol. This year's budget makes a more fiscally responsible use of these dollars by investing them into funding increases in education, workforce development, anti-crime measures, and drug prevention and treatment.
To see a comparison of this year's state appropriation line items to last year's, click here: https://appropriations.pasenategop.com/wp-content/uploads/sites/41/2019/07/Tracking-Run-FY-19-20-19-7-1.pdf
Legislative Activity
Vehicle Emissions Testing Reform Package Passes Senate
Under Senator Ward's leadership as Senate Transportation Committee Chairman, the Senate approved a package of bills (Senate Bills 742, 743, 744, 745, and 746) in June, reforming Pennsylvania's vehicle emissions testing program. These bills now await further action in the State House of Representatives.
"Consumers are paying an average of $40 per vehicle every year under an outdated vehicle emissions program," said Senator Ward. "Less than 2% of vehicles, 8 years and newer are failing emissions. Overall there is a less than 4% failure rate of all vehicles. Counties like Westmoreland meet or exceed federal law requirements. Emissions testing was based on the 1990 U.S. Clean Air Act amendments and it's time for an update."
Senator Ward's most recent press release on the reform package is available at: https://www.senatorward.com/2019/06/26/senate-approves-vehicle-emissions-testing-reform-package/
Senator Ward was also a guest speaker on a Harrisburg-based radio talk show, Smart Talk, to explain why these bills are important. Select the following link to hear the interview: http://av.pasenategop.com/ward/2019/0619/st.mp3
REAL ID Seminar was a Success – Another Seminar Being Planned
Senator Ward recently hosted a REAL ID Seminar with PennDOT at the Hempfield Area Senior High School to help constituents understand how REAL ID affects them and how to obtain one if needed. PennDOT explained Pennsylvania's REAL ID requirements and the Westmoreland County Register of Wills was available to process requests for a marriage certificate, which is needed if your current legal name is different from your birth certificate or legal status document. Senator Ward will host another REAL ID Seminar in the future, once a date, time, and location are confirmed.
A federal mandate requires a REAL ID (or other federally-accepted identification such as a valid passport) by October 1, 2020, if you need to board domestic commercial flights, enter a military base, or enter a federal facility that requires identification at the door. Current state law allows individuals the option to get a REAL ID. PennDOT is issuing REAL IDs to individuals who visit a special REAL ID center or any Driver License Center with the right documents. The closest REAL ID center, which is where you can walk-in, walk-out with a REAL ID in-hand, is at 1025 Washington Pike, Rt. 50, Bridgeville, Allegheny County. However, you can also apply for a REAL ID at any Driver License Center and receive a REAL ID in the mail within 2 weeks. Remember, if you received your first Pennsylvania learner's permit, driver's license or photo identification after September 1, 2003, you are eligible to apply for REAL ID pre-verification online.
All of the latest information on REAL IDs is available at: https://www.dmv.pa.gov/REALID/Pages/default.aspx
All of the required documents to obtain a REAL ID are at: https://www.dmv.pa.gov/REALID/Pages/REAL-ID-Document-Check.aspx
Head of Westmoreland County Transit Authority Appointed to State Transportation Advisory Committee
As Chairman of the Senate Transportation Committee, Senator Ward is bringing more attention to the transportation issues of southwestern Pennsylvania. With Senator Ward's strong recommendation, the Executive Director of the Westmoreland County Transit Authority (WCTA), Alan Blahovec, was recently appointed to the State Transportation Advisory Committee (TAC). The TAC is 30-member body that advises the Secretary of Transportation on behalf of all transportation modes in the Commonwealth.
Alan has been working at the WCTA for 21 years, including the past five years as Executive Director. He also served as Chairman of the Transit Operators Committee and a member of the Southwestern Pennsylvania Commission. Alan's qualifications and experience from a transit agency in the southwest will bring new perspectives to the TAC.
Senator Ward is also an appointed member of the TAC and an ex-officio member of the State Transportation Commission, the Aviation Advisory Committee, the Motor Carrier Safety Advisory Committee, the Pedalcycle and Pedestrian Advisory Committee, and the Rail Freight Advisory Committee.
Out and About
In support of our agricultural industry, Senator Ward visited with the PA Dairymen's Association at the Capitol. June is National Dairy Month and the Association is promoting the Fill a Glass with Hope program which provides well over three million servings of milk to statewide member food banks.
Senator Ward welcomed the Yothers family from Westmoreland County to the Capitol. Parents Glenn and Lisa accompanied Elizabeth, Hannah and Matthew. All are members of BSA (Boy Scouts of America). The Yothers siblings would love to be the first co-ed triplets to reach Eagle Scout rank.
Senator Ward met with students from Westmoreland County who were visiting Harrisburg with Keystone Boys State and Keystone Girls State.
While in Harrisburg, Senator Ward met with Shari Martino (Asst. Irwin Borough Manager) and Valerie Morton (Irwin Borough Manager) to talk about Irwin and the great events they hold.
During Governor Tom Wolf's visit to Greensburg, Senator Ward joined him for a walking tour for ideas on how to revitalize downtown.
Preparing for Summer Travel
The 511PA network provides a host of traveler information, including traffic conditions, active roadwork, weather alerts and forecasts, traffic cameras, rest areas, and more!
Additionally, summer is the busiest season for the PA Turnpike with many motorists traveling the roadway. A new site, Ramp Up for Summer Travel, has been created to assist all motorists with tools and tips for traveling on the PA Turnpike.
Please stay safe while traveling this summer and remember to check traffic conditions on hand-held devices before operating a vehicle.
Recognitions
Senator Ward presented the Latrobe Business & Professional Women with a citation celebrating 100 years of women joining together, supporting each other and supporting our communities.
Congratulations to Officer James Phillips and K-9 Arees of Jeannette, for receiving the Outstanding Service Award at the National NAPWDA K-9 training conference.
Congratulations to Mona Pappafava-Ray Ray on being named regional Entrepreneur of the Year! https://triblive.com/local/westmoreland/general-carbide-ceo-mona-pappafava-ray-named-regional-entrepreneur-of-the-year/
In The News
Senator Ward recently spoke on NewsRadio KDKA with Lynne Hayes-Freeland regarding the issue of human sex trafficking, and specifically her legislation to expand Megan's Law Registry to all sex trafficking offenses. Current law requires those convicted of trafficking minors to register under Megan's Law. Senator Ward's SB136 will make those found guilty of sex trafficking anyone to register as well as anyone convicted of sexual servitude or knowingly patronizing a victim of human trafficking.
To listen to the interview, go to https://kdkaradio.radio.com/media/audio-channel/sen-kim-ward-0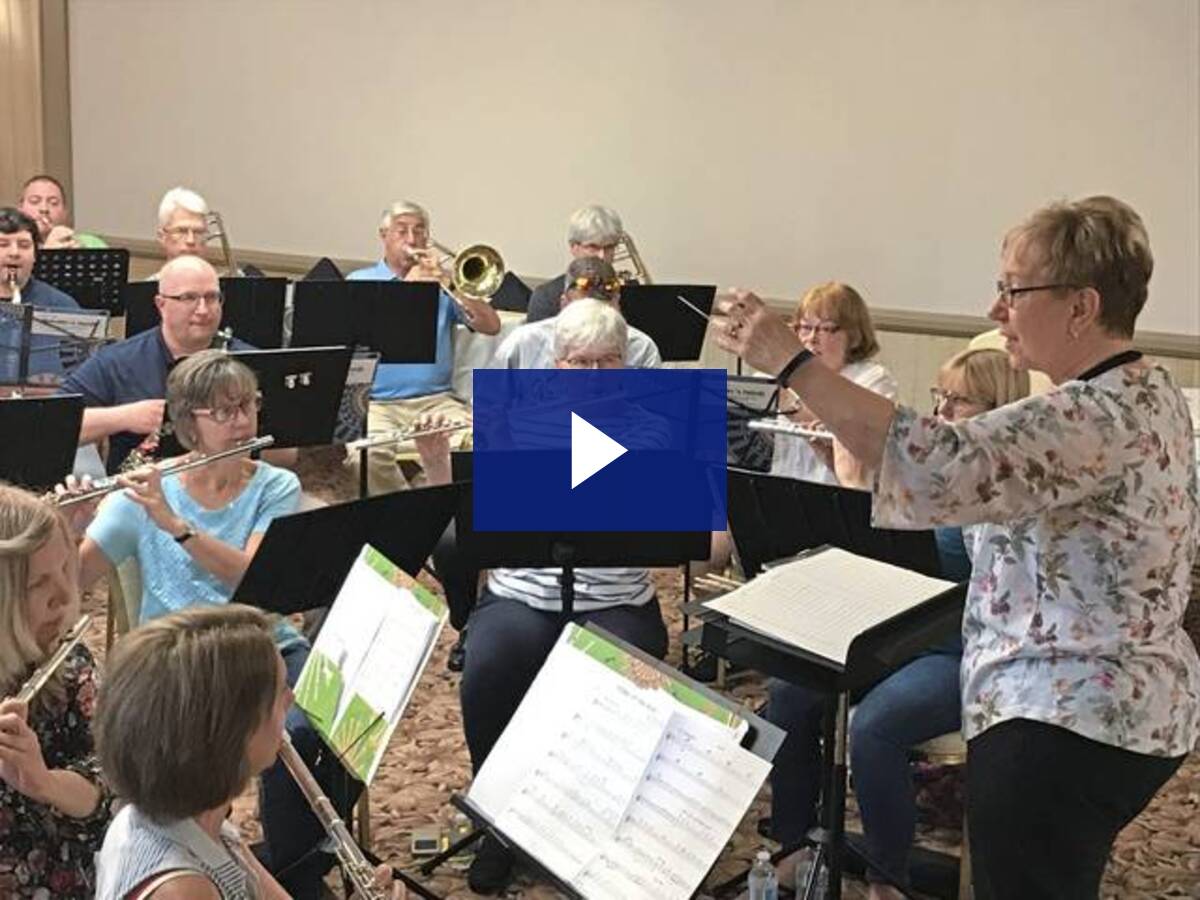 Photo credit: Jeff Himler (Tribune-Review)
A blending of five community bands occurred to commemorate the 75th anniversary of D-Day in a weekend of music in Washington D.C. The names of local veterans were read by Robert Bozzuto, Assistant Secretary for Public Affairs within the U.S. Department of Labor and a native of Hempfield– https://triblive.com/local/westmoreland/westmoreland-bands-join-forces-to-honor-veterans-in-washington-d-c/
Save the Date
Senior Expo sponsored by Senator Kim Ward
This free informational fair will include: Representatives from state and local agencies will be on hand to provide useful information for seniors on health care, government services and more.
FREE ADMISSION • DOOR PRIZES • REFRESHMENTS • ENTERTAINMENT • FREE HEALTH SCREENINGS • REAL ID info
Thursday, October 17, 2019
9:30 AM to 12:30 PM
Hempfield Athletic Complex at Hempfield Park
220 Forbes Trail Road • Greensburg, PA 15601