In this Update:
Bills Passed in 2021-22 to Improve Education
New Law Targets Repeat DUI Offenders
Enforcement of REAL ID Delayed Until 2025
Fishing Licenses and Permits for 2023 Available Now
You Can Help Honor Those Who Gave All
---
Bills Passed in 2021-22 to Improve Education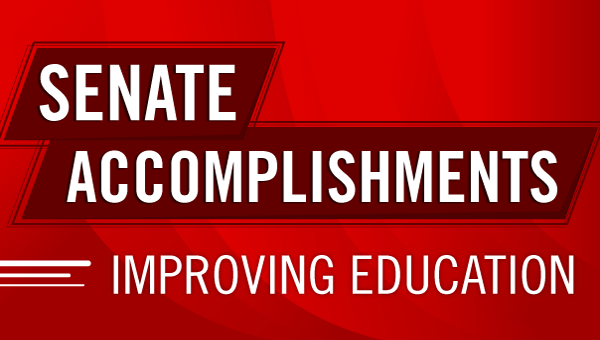 Looking back on notable legislation we passed in the 2021-22 legislative session, some of the more important pieces were those that got students back into the classroom after the pandemic, expanded educational opportunity and better prepared students for success.
The General Assembly allocated $500 million in federal funds to help ensure schools safely reopened as soon as possible and addressed student needs resulting from the pandemic, and acted to help more students access tax credit scholarships by loosening the threshold for schools to be considered "economically disadvantaged."
To get more teachers into the classroom, we passed legislation making permanent a temporary program that gave schools the option to use qualified individuals training to be teachers as substitute teachers, and helped ease Pennsylvania's day-to-day substitute teacher shortage by providing schools with more hiring flexibility.
We also voted to improve workforce development initiatives and better prepare Pennsylvania students for jobs that will be in demand after they graduate. You can find a complete list of key education bills passed here.
New Law Targets Repeat DUI Offenders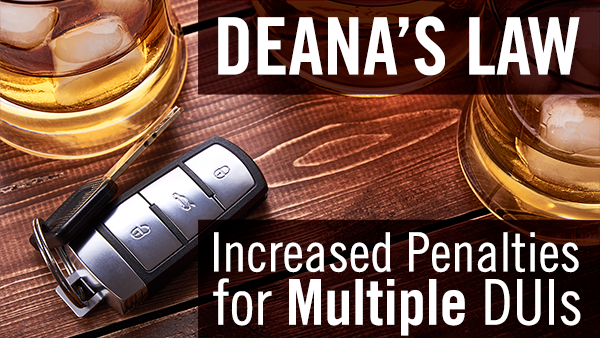 December is National Impaired Driving Prevention Month, a good time to note that legislation we passed earlier this year has taken effect that increases penalties on repeat DUI offenders and hopefully reduces tragic deaths.
Under the new law, an individual charged with DUI with a BAC of .16 or higher or a DUI involving controlled substances, and already has the following number of prior offenses, commits:
A third-degree felony for two prior offenses (previously two or more prior offenses), punishable by up to seven years in prison.
A second-degree felony for three or more prior offenses, punishable by up to 10 years in prison. (Previously a third-degree felony.)
It also requires consecutive sentencing for certain repeat DUI offenders and imposes an 18-month driving privilege suspension for a second-degree DUI conviction.
The measure is named in honor of Deana DeRosa Eckman of Delaware County, who was killed in a 2019 head-on collision involving a truck operated by someone previously convicted of five DUIs.
Enforcement of REAL ID Delayed Until 2025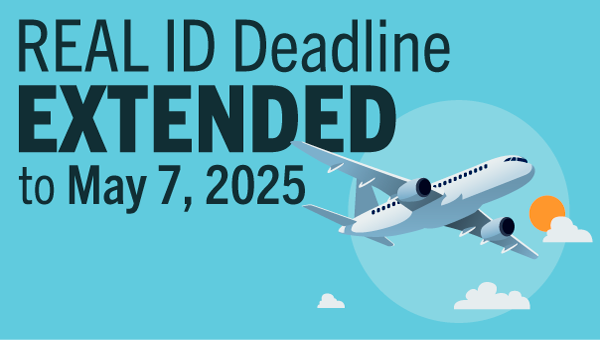 The deadline to obtain a REAL ID has been extended by the U.S. Department of Homeland Security to May 7, 2025. The extension means you will continue to be able to board a domestic flight or enter a secure federal building with a standard driver's license until that date.
REAL ID is a federal law that dictates how states issue driver's licenses and ID cards if they are going to be acceptable for federal purposes.
REAL ID is optional for Pennsylvania residents. You will be able to get either a REAL ID driver's license/identification card, or a standard driver's license or identification card. If you do not get a REAL ID, you must have an alternate form of federally acceptable identification (valid passport, military ID, etc.) to board domestic commercial flights and enter certain federal facilities after May 7, 2025. You can find comprehensive information at PennDOT's REAL ID page. (NOTE: The page has not been updated to reflect the new May 7, 2025 deadline.)
Fishing Licenses and Permits for 2023 Available Now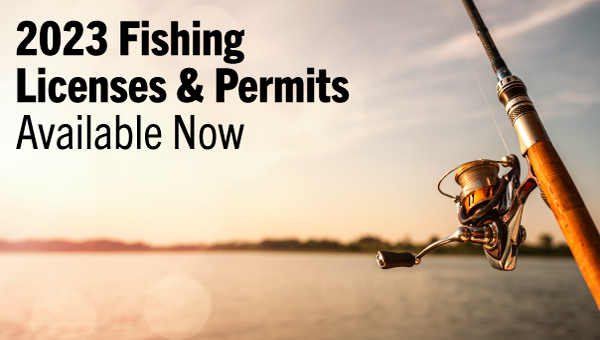 Pennsylvania fishing licenses, permits and gift vouchers for 2023 are available now. Licenses are valid immediately and are good for 13 months.
They can be purchased through the HuntFishPA online portal on the Pennsylvania Fish and Boat Commission website, on your smartphone using the mobile app or by visiting a retail license issuing agent, which you can find here.
In addition to licenses and permits, such as the trout or Lake Erie permits, you can purchase vouchers that can be given as gifts and redeemed by recipients.
You Can Help Honor Those Who Gave All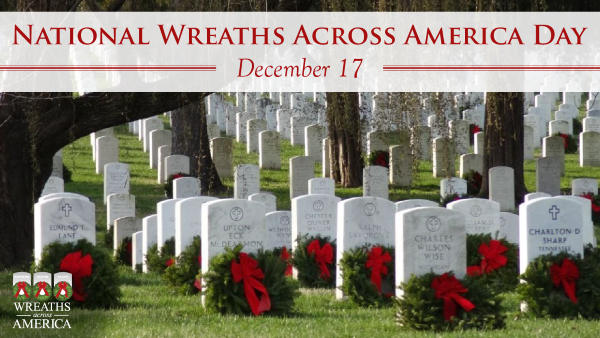 Every year at this time, Wreaths Across America helps communities remember the fallen, honor those who served in the military and teach children about their country by laying wreaths on the graves of heroes.
These acts of remembrance take place at Arlington National Cemetery, and more than 3,400 locations in all 50 states, at sea and abroad.
Ceremonies take place Dec. 17, and you can help by sponsoring a veterans' wreath at a cemetery near you, volunteering or donating to a local sponsorship group. You can search for the nearest participating cemetery here.