September 23, 2020
In this Update:
Legislation

Senate Approves Senator Kim Ward's Legislation (SB 1189) to Protect Nursing Home Residents During Outbreaks
"Move Over"
"The Pennsylvania Carbon Dioxide Cap and Trade Authorization Act"
---
Protecting Nursing Home Residents During Outbreaks
Legislation sponsored by Senator Kim Ward to protect residents of assisted living facilities and other long-term care homes during disease outbreaks was approved Tuesday by the Pennsylvania Senate.
Senate Bill 1189 required the Pennsylvania Secretary of Health to ensure long-term care facilities can follow and implement disease prevention and control guidelines from the U.S. Centers for Disease Control and the Centers for Medicare and Medicaid Services.
"The statistics have made it abundantly clear that the approach taken this year by the Pennsylvania Department of Health failed to protect our nursing home residents – the most vulnerable population in COVID-19 current pandemic," Ward said. "While the Pennsylvania Department of Health has changed course with their approach to address COVID-19 in long-term living facilities, this bill will put protections for our seniors and most vulnerable into state law."
The bill requires the Secretary to provide any necessary assistance to nursing facilities so no individual who has tested positive for a communicable disease within 14 days is placed in a facility without being placed in isolation. The Secretary would be prevented from forcing the admission of a patient to a long-term care facility without considering the ability of the facility to care for the patient.
The measure would also prioritize facilities for receiving and having personal protective equipment for individuals admitted or working within the facility, laboratory testing and staff accessibility.
The need for the legislation was magnified by the COVID-19 pandemic. Orders from the Secretary mandated older residents who tested positive for COVID-19 to be returned to nursing homes without isolation space or staff dedicated solely to them. Long-term care facilities were also left without PPEs and testing while experiencing staff shortages due to the spread of COVID-19 within the facilities.
On May 15, 2020, over 3,000 COVID-19 deaths in Pennsylvania were residents of long-term living facilities. As of today, 67% of all statewide COVID-19 deaths from within long-term living facilities.
Senate Bill 1189 was sent to the House of Representatives for consideration.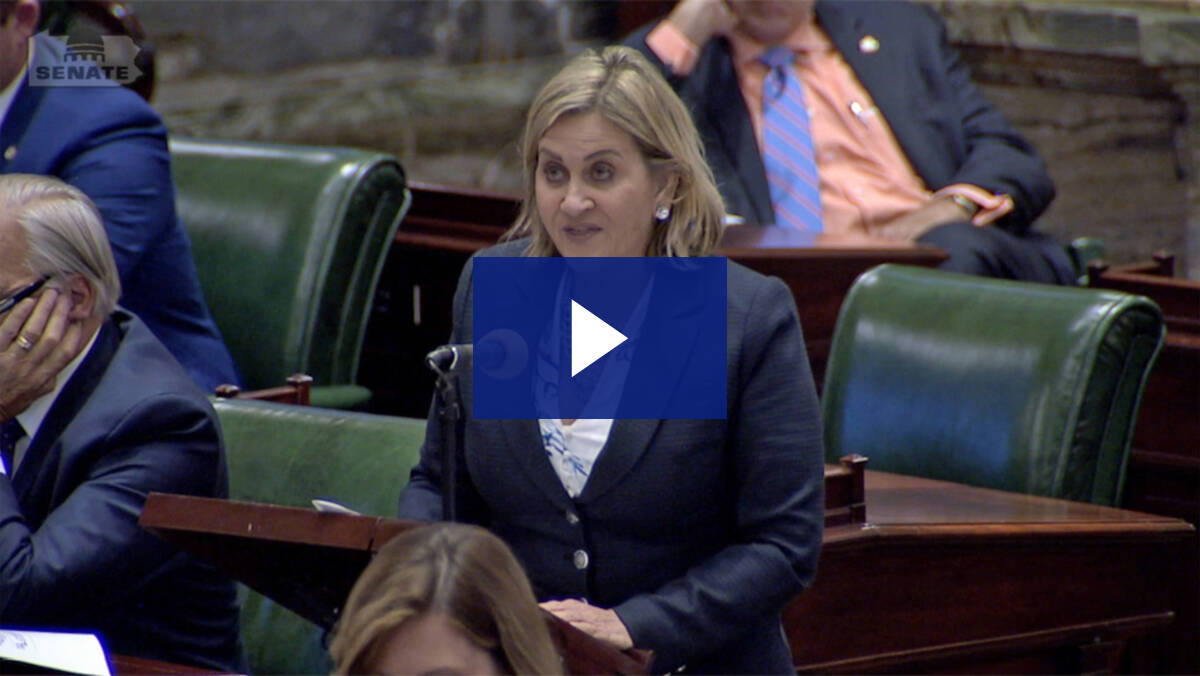 SB 1281 "Move Over"
On September 22, 2020 the Senate passed Senate Bill 1281 which will rebrand the "Steer Clear Law" to the "Move Over Law" and increasing fines and penalties for violations. Each day, there are 352 reportable traffic crashes in Pennsylvania, which places emergency responders in harm's way. Unfortunately, 151 emergency responders have been struck and killed while assisting others on Pennsylvania's highways. To prevent injuries and save lives, drivers are required to move over or slow down when they encounter emergency service responders at emergency response areas, traffic stop or disabled vehicles.
Senator Ward stated, "It's important because we have people putting their lives on the line every day, first responders, tow truck drivers, anyone who stops to help a motorist in distress," Ward said. "There are, every day, accidents across our country."
The bill now moves to the House of Representatives for consideration.
https://triblive.com/local/regional/proposed-senate-bill-could-toughen-revamp-steer-clear-law/
HB 2025 "The Pennsylvania Carbon Dioxide Cap and Trade Authorization Act"
HB 2025 (Struzzi) creates the Pennsylvania Carbon Dioxide Cap and Trade Authorization Act and explicitly gives the General Assembly the clear legal authority to decide if the Commonwealth should participate in the Regional Greenhouse Gas Initiative (RGGI).
RGGI is an association of nine northeastern and mid-Atlantic states that implemented the first mandatory interstate cap-and-trade program in the United States to reduce greenhouse gas emissions. RGGI sets carbon-dioxide emission caps and then forces businesses that cannot reduce their emissions below RGGI's limits to purchase "credits" from others that have not used their full allowances. Over time, the RGGI system would force the replacement of fossil-fuel-generated electricity with power produced by sources that do not emit carbon dioxide.
The initiative is expected to cause the loss of thousands of jobs without any substantial projected reductions in carbon dioxide emissions. Despite opposition by unions and businesses across the state over the abysmal effect RGGI's mandates will have on Pennsylvania's economy, Governor Tom Wolf made Pennsylvania a member of RGGI by executive order and without any consultation or consideration by the General Assembly.
HB 2025 passed both the state House and Senate mostly along party lines and without a veto-proof majority. Presented to the Governor, Sept. 16, 2020. Governor Tom Wolf has indicated he will veto the bill.
RGGI Hearing
On August 25, Senator Ward participated in a hearing with the PA Senate Energy and Environmental Committee concerning RGGI – Regional Greenhouse Gas Initiative. Governor Wolf wants to unilaterally make the decision to join a group of other Northeastern states in enacting a carbon tax on coal and natural gas. Also see "HB 2025 'The Pennsylvania Carbon Dioxide Cap and Trade Authorization Act"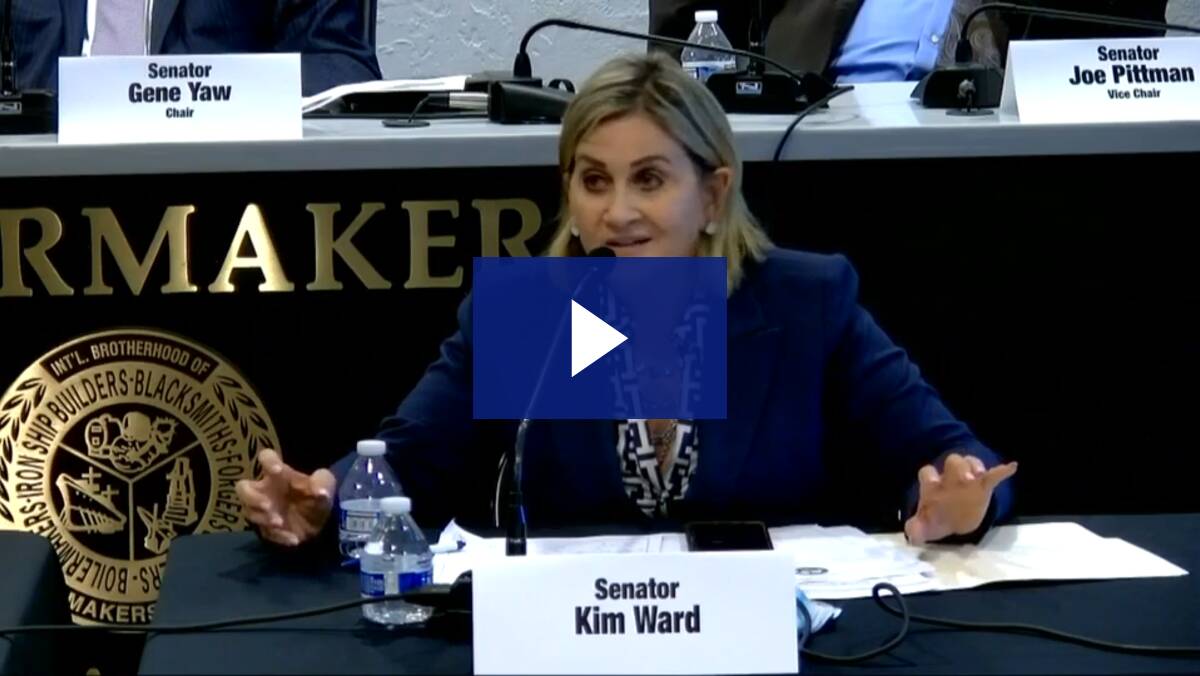 Tribune Review Op-Ed
https://triblive.com/opinion/sen-kim-ward-now-is-not-time-for-more-taxes-on-electric-gas-consumers/