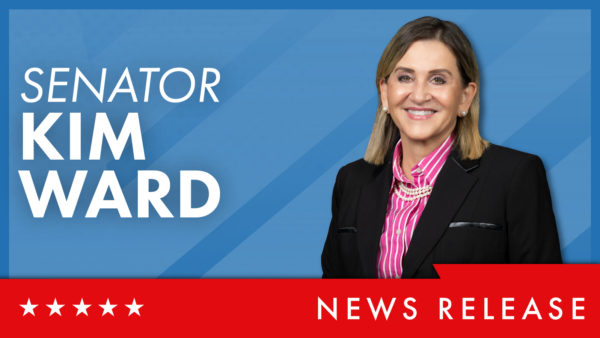 (HARRISBURG) – Senate President Pro Tempore Kim Ward (R-39) today announced the Republican Chairs and Republican members for each of the 22 Senate standing committees for the 2023-2024 legislative session.
"I am pleased to announce today the chairs and Republican members of each of the 22 Senate standing committees," Ward said. "The Senate Republican Caucus is composed of members with extensive knowledge of various issue areas, many of whom will provide committee direction this session. I am confident the work done through the committee process will result in legislation that receives close examination and advance thoughtful policy that benefits all Pennsylvanians before consideration of the full Senate."
Committees are essential to the effective operation of the Senate. Through hearings, committees gather information on pressing issues that affect the Commonwealth within their jurisdiction in order to draft, consider, and recommend legislation to the full membership of the Senate. As President Pro Tempore, Senator Kim Ward serves on all standing committees as an ex-officio member.
The Senate is currently home to 22 standing committees, and they are permanent bodies with specific responsibilities and jurisdictions that are defined in the Senate's rules and provide oversight of related state agencies. The Senate periodically updates the names and jurisdictions of standing committees to address the issues evolving in the Commonwealth.
Click here for a complete list of Senate committees and their Republican membership for the 2023-24 Legislative Session.
CONTACT: Erica Clayton Wright, ewright@pasen.gov, 412-334-4856