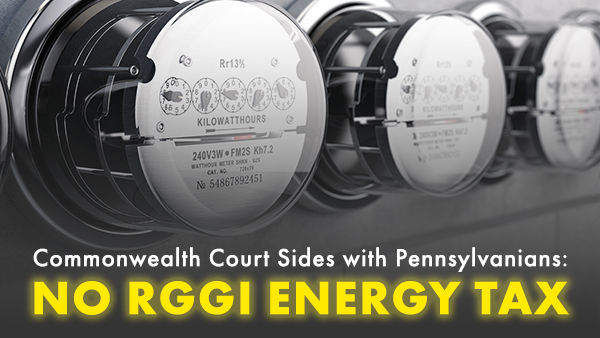 GREENSBURG – Today, Senate President Pro Tempore Kim Ward (R-Westmoreland) issued the following statement regarding the Commonwealth Court's decision invalidating the Regional Greenhouse Gas Initiative (RGGI) energy tax in Pennsylvania:
"The Commonwealth Court decision confirms what we have known for some time – which is the tax known as RGGI is unconstitutional.
"One of Pennsylvania's greatest assets is our ability to produce energy, which is being held hostage by flawed public policy resulting in higher electricity rates for our citizens. Gov. Shapiro should drop the RGGI initiative lawsuit and work with us to unleash Pennsylvania's energy potential by working together to develop a responsible energy policy for the people we represent.
"A strong energy policy is not only key to our Commonwealth's economy, but is also critical to the security of our nation. Energy security is national security. Pennsylvania is well-positioned to help America become energy independent and less reliant on energy sources from unpredictable nations that don't share America's values."
MEDIA CONTACT:
Erica Clayton Wright
ewright@pasen.gov